Shakers
The Times May Have Changed, But The Waitresses Haven't
Welcome to Shakers, where the guys come to drink, the girls come to dance and many a drunken tale is told under the watchful eyes of Adele, Carol, Mel and Nikki.
But these girls do so much more than watch, they listen, they smile and they seem to live this job each and every evening. Taking us back to the glamour and glits of an 80's cocktail bar, less is MORE present the classic all female comedy Shakers.
Shakers:
Written by: John Godber & Jane Thornton
Directed By: Tom Guest
Produced By: less is MORE
Cast:
Nicky: Sarah Boulter
Mel : Rosie Stancliffe
Carol: Laura Lonsdale
Adele: Sarah York
Middlesbrough Theatre / February 2016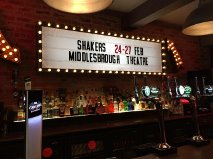 Laura Lonsdale / Carol

Laura was born and bred in Middlesbrough, she has trained at Sylvia Young Theatre School and The Academy of Live and Recorded Arts (ALRA).

Hull Truck was where Laura made her debut performance, as Mandy Wild in "Studs." It was a number one tour around England and was well received by a wide range of audiences.

Laura's other theatre credits include; Dora Strang - Equus - Lion Eagles Theatre, Maggie Hobson - Hobson's Choice - Lion Eagles Theatre, Like a Virgin - Maxine - National tour, Studs - Mandy Wild - Arc, The Shy gas man - Sheila - Southwark Playhouse, Beautiful Thing – Sandra. Laramie Project - Reggie Fluety. Miss Crispy 1988 (Tour) – Denise. Your Home In The West – Jean all with less is MORE productions.
Dressing up as a 1970's bride was Laura's first T.V. role, in The Royal, where she played Denise a beautiful blushing bride with very big hair! Her other T.V. credits include; Eustace brothers - Nancy - BBC, Bodies - Tracy - BBC, Mrs David - Barbra - BBC, Rocket man - Sara - BBC and in Dalziel and Pascoe - Sandra - BBC.

Producer credits – The Shagaround - Bazaar and Rumage.
Director credits – The Twenty Five Stone Butterfly by Heloise Thual.
Laura is also the very proud principal of The Pauline Quirke Academy Tees Valley and Darlington, where she works with the up and coming next generation of performers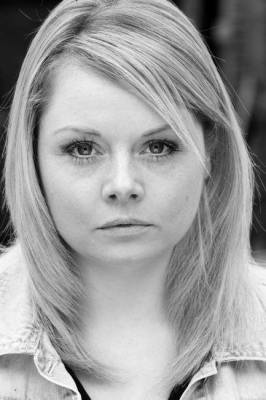 Sarah York / Adele
Sarah is originally from Middlesbrough and has enjoyed musical theatre from a young age. After training locally she then attended Arts Educational and completed a foundation course, after gaining a full scholarship Sarah went on to train in performing arts for 3 years at The Italia Conti Academy.
Since graduating Sarah's highlights have been performing as Rebecca in 'Newland', both at The Bridewell Theatre and at Edinburgh Festival, filming for Harry Potter And The Deathly Hallows, Martha in Spring Awakening at The Bull Theatre, lead show girl at The New Wimbledon Theatre, Songs For A New World at Theatro Technis and more recently treading the boards for less is MORE at Middlesbrough Theatre in 'Bazaar and Rummage'
As well as teaching Sarah also sings with a wartime vintage band The DooWop Dollies.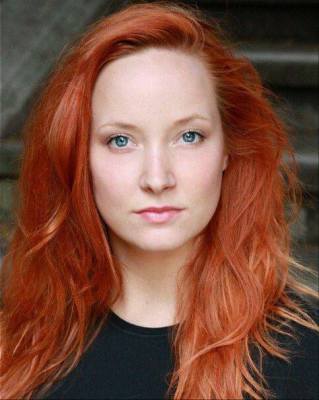 Rosie trained at Royal Central School of Speech and Drama. Recent theatre credits include The Rooms - Meat Factory (Shirley Dobson OBE), Alphabetti Theatre; 10 Minutes to...Make a Memory, Live Theatre; And A Nightingale Sang (Peggy), Less is MORE, Middlesbrough Theatre; Rehearsed reading of Day of The Flymo (Karen), Live Theatre.
Rosie is delighted to be returning to work with the fabulous team at Less is MORE and thrilled to be treading the boards once again in the stunning Middlesbrough Theatre - what a treat!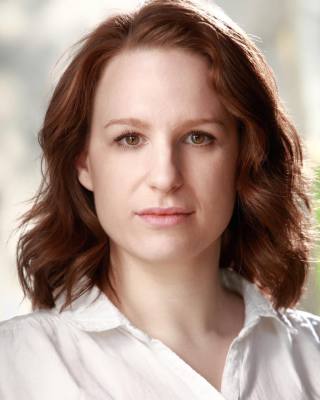 Sarah Boulter / Nicky

Sarah is a North-East based actor who has performed in a number of shows around the region. She has recently performed as Nellie Chapman in Catherine Cookson's 'The Cinder Path' (Ion Productions).
She has also performed in the Season of 'Plays in the Park' in Sunderland which included Hamlet, Treasure Island and Twelfth Night (Theatre Space NE).
Other theatre credits include; Waiting For Gateaux (Ion Productions), Romeo and Juliet (Theatre Space NE), Santa's Naughty Elf, Wendy the Witch, The Three Little Pigs, Silly Simon the Sailor (Made4Stage Theatre), By the Pricking of my Thumbs (KG productions) The Last Drop (Precious Cargo Collective), One Small Case (Curious Monkey).

Sarah is delighted to be making her debut in Middlesbrough and is very excited for her first performance with Less is MORE Productions.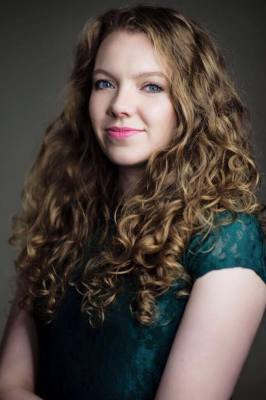 Tom Guest / Director
Bringing a wealth of knowledge and experience to the production is our Director Tom Guest.
 
Tom is a North East based actor and director. He trained at Bretton Hall and LIPA before working for companies such as Northern Broadsides, The Gala Theatre, Northern Stage, The West Yorkshire Playhouse and The Rose in Kingston.
 
He lectured in Musical Theatre at Newcastle College on their FE and HE programmes and previously directed 'And a Nightingale Sang' for Middlesbrough Theatre and less is MORE Productions. In 2014 he was granted the Leverhulme Arts Bursary through the JMK Trust and worked alongside Annie Rigby as Assistant Director on 'Up and Out Christmas Sprout' at Northern Stage.